Welcome To
Oconee Natural Healthcare
Wyler Hecht, N.D., L.Ac.
Oconee Natural Healthcare is a Naturopathic family medicine and Acupuncture clinic, located in Watkinsville, Georgia — 15 minutes South of Athens & 50 miles Northeast of Atlanta.
Browse our features to learn more!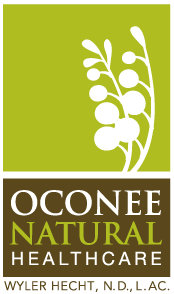 Watch our video features!
Learn more about Naturopathic medicine, Acupuncture, and how they relate to Oconee Natural Healthcare.
Part 1. Naturopathic Medicine
Part 2. Acupuncture
Meet
Wyler Hecht, N.D., L.Ac.
Wyler Hecht has practiced naturopathic family medicine and acupuncture since 1999. She opened her current clinic, Oconee Natural Healthcare, in Watkinsville, GA in 2005.
Learn more about Wyler Hecht